Introduction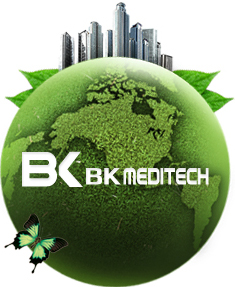 BK MEDITECH is a pioneer of orthopaedic implants in Korea.
BK MEDITECH, formerly Hyup-Chin Precision Co., Ltd., was founded in 1996. BK MEDITECH is one of the Korea's leading orthopaedic companies with a reputation for innovation in new product development.
We are dedicated to the research, development and manufacture of leading-edge products such as external fixators, pin screws, spinal system and prosthesis systems.
BK MEDITECH is focusing on the creation of reliable and more efficient devices and instruments for performing Orthopaedic Surgery, and in so doing, we are devoting ourselves to be a worldwide leading research and manufacturing company.